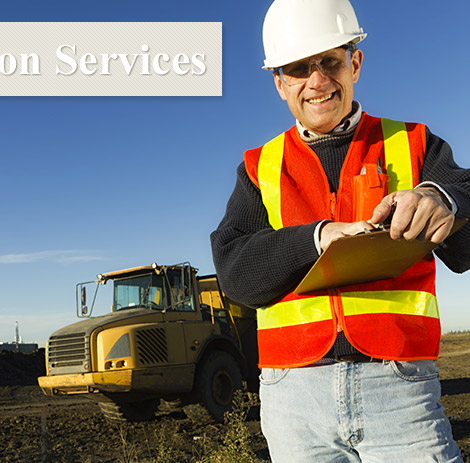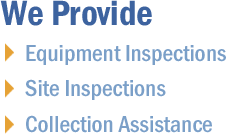 MORE THAN AN INSPECTION...
Inspection Services contributes to your due diligence, providing you with a greater level of comfort when managing assets or deciding how to source your business. When you need a reliable and cost effective solution, call Inspection Services.
Inspection Services is an industry leader providing the equipment leasing, commercial lending and finance industry with a full range of services. We cover all of your equipment inspection, site inspections, collection assistance and portfolio compliance needs.
We can tailor any of our services to meet your specific pre- and post-funding requirements. In the ever changing world of financial reform and regulation, Inspection Services is a company that has the strength, flexibility and expertise to get the job done right the first time. Our staff understands equipment and financing along with the many aspects that affect your portfolio.
Inspection Services can provide timely desktop appraisals based upon the inspection report. Through our partnership with our parent company RTR Services, Inc., a nationwide asset management company in business since 1990, we bring to market this customized service and a level of equipment and collection knowledge that no one else in the inspection industry has.
So when you need a reliable and cost effective solution, contact Inspection Services to discuss how we can provide you with a greater level of due diligence and a higher level of comfort.
© Copyright 2023 RTR Services Inc. All Rights Reserved